All upcoming club social events will be provided on this page.  Please submit photos from previous events and recommendations for future activities here. 
---
Please join us, Monday, October 7 at the Chipotle at 11805 Shawnee Mission Parkway a fundraiser. Chipotle donates 33% of all proceeds. Please present the flyer when ordering. I hope to see you there! 
---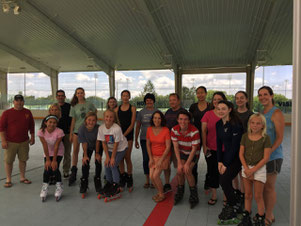 The KCFSC Jr. Board hosted a Back-to-School roller skating party at KCIC on August 10.  Donations were gathered for U.S. Figure Skating Memorial Fund and Suicide Prevention.
---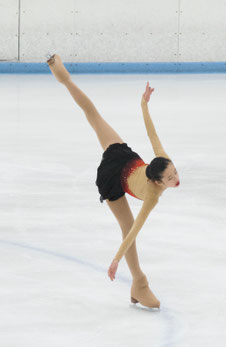 Congratulations go out to Kayla Yu for passing her Senior Moves in the Field test!  Kayla began skating when her mom signed her up for a skating lesson and she's been on the ice ever since. Kayla's coaches are Grant, Carrie, and Bonnie.
---
Rachel recently passed her senior free skate! Rachel is the current secretary of the KCFSC Junior Board and a senior in high school. She has some amazing accomplishments as a skater, as well as in academics.  She earned a near perfect score on the SAT and had a perfect 36 on the ACT!
When Rachel was seven years old, she saw someone do a scratch spin on a public session. She has been skating ever since. Grant has been Rachel's coach since she learned stroking. He is very proud of her recent accomplishment! 
---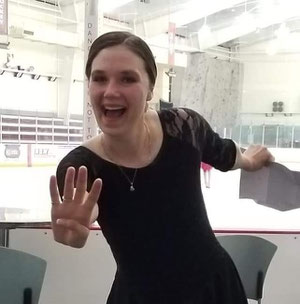 Klaranda Behrens recently earned her fourth, yes fourth, gold medal. She has passed her senior moves in the field, senior free skate, gold solo dance, and gold solo free dance.
Klaranda started skating at the age of five after pretend - skating in her socks in the kitchen for years. Ever Since Klaranda was young, skating has offered her an escape from reality. Skating has been her "rock when everything felt taken away." It offers her a way to express herself and to connect to something greater than herself. In skating, Klaranda finds "something new to learn and to strive for everyday."
Klaranda currently skates with Grant Huang, Jason Dilworth, and Brenda Bader. She is a member of KCFSC and coaches at Bode Ice Arena in St. Joseph. 
---
Longtime KCFSC member and judge Sandy Wells was recognized at Governing Council in Colorado Springs for 40 years of judging.  Sandy has been a wonderful role model and is always willing to help with test sessions and competitions.  Congratulations Sandy!
---
The KCFSC Annual Banquet was be held Tuesday, June 11 at the Carriage Club. Skaters were recognized for accomplishments, volunteers were thanked, and coaches were given gifts for their contributions to our club. The following members won our annual awards: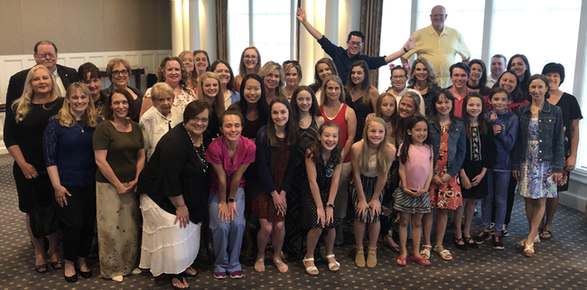 | | |
| --- | --- |
| Charles Wheatley Volunteer Award | Kathleen Ogren |
| High Points Award  | Sophie Juliana |
| Most Improved Skater Award | Collin Ogren & Mia Savoy |
| Shawndra Beauchamp Turner Spirit Award | Caylen Caldwell |
| Sportmanship Award | Fiona Junger & Rachel Ma |
We hope everyone can attend the 2020 KCFSC Annual Banquet at the Carriage Club on Tuesday, June 16, at 6:30 p.m.
---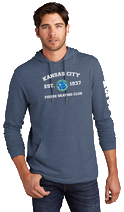 Club Apparel is now available. Hoodies (pictured below), t-shirts, polos, and quarter zip jackets are available. Orders will be taken through September 25th, so order today! 
Contact kcfsc@hotmail.com to order skater vests with the KCFSC logo. 
Coaches will be contacted soon about ordering coaches' jackets. Hoping to see all our coaches in a new jacket this fall! 
Please sport club apparel at competitions and activities to support our skaters and to help advertise our club. 
---
Please join us for a fundraiser at Panera from 4:00 p.m. until 8:00 p.m. at 10606 Shawnee Mission Parkway, Shawnee, KS 66203.Ten percent of all orders will be returned to the club if you present this flyer. Please, come join us!
For all board members: We will still meet at the rink at 6:30. Expect a super-fast meeting so that we can all join the fundraising! 
---
KCFSC's group ticket order for Cirque du Soleil Crystal have arrived! The group order is for the Sunday, January 20, 2019, 1:30pm show at the Sprint Center. 
---
---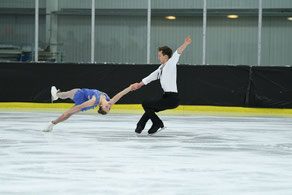 Best of luck to KCFSC home club member, Kristofer Ogren, and his pair partner, Grace Hanns, at the 2019 U.S. Figure Skating Championships!  Kristofer and grace will be competing in the Junior Pairs events, in Detroit, Michigan.  The short program is on Jan. 23, at 10:30 am EST, and the free skate will be Jan. 24, at 11:45 am EST.  Watch online on NBC Sports Gold!  
---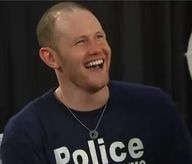 We are deeply saddened by the sudden death of Kansas City Figure Skating Club member and coach John Coughlin. John was a two-time U.S. pairs champion, Chair of the ISU Athletes Commission and member of the ISU Singles & Pairs Skating Technical Committee. Our heartfelt and deepest sympathies are with John's father Mike, sister Angela, and the rest of his family and friends.  
A rosary service will be on Monday, January 28, at 5:30 pm, with visitation from 6-8pm.  The funeral mass will be on Tuesday, January 29 at 1:30 pm. Both services will be at Christ the King Catholic Church, 8510 Wornall Rd, Kansas City.
---
Join us on Sunday, October 28, at KCIC for a pizza party and skating!  Pizza and drinks will be served in the party room from 11:10 am - 12:30 pm, with skating from 1:00-3:00 pm.
Costumes are optional, as are face decorating, but be aware that we will have a contest to see who has the best face decoration and will do the judging at 12:15 PM.
Admission is $6 and includes skate rental - you must be in costume to get the discount! 
---
The 2018 KCFSC Annual Meeting and Awards Banquet was held July 31, from 4:00-9:00pm at the Carriage Club. Everyone enjoyed a south of the border mexican buffet prior to awards being presented. Recognition and awards were given out to the following KCFSC members:
Coaches
Marina Eltsova, Grant Huang, Carrie Greene, MaryHelen Lindsay
Seniors
Holly Arend, Katherine Beech, Natalie Lischwe-Mueller, and Riley Wasser
Gold Medalists
Annie Jordan (MIF) & Sophie Juliana (MIF)
Most Improved Skater
Kayla Yu
Shawndra Beauchamp Spirit Award
Fiona Junger
Sportsmanship
Sophie Juliana
High Points
Annie Jordan (2nd year in a row!)
Charles Wheatley Volunteer of the Year
Lori Osborne
---
The PSA Super-Site Seminar, brought to Kansas City by the Midwest Figure Skating Council and PSA, was held July 21-22 in Independence, MO. 
Janet Champion and Lynn Goldman were the presenters. Janet is a member of the PSA Coaches Hall of Fame, coaches skaters from Learn to Skate through Olympians, and was one of the youngest touring professional skaters in history. She will be working with skaters on jump and spin techniques and will also be available for private lessons.
Lynn is a U.S. Figure Skating national singles and pairs judge, national singles technical controller, and national data and video operator. In addition, she is a longtime Skate Kansas City official. 
With all the changes to the testing and competing structures that are happening within U.S. Figure skating right now, this was a great opportunity to learn and ask questions.
---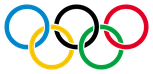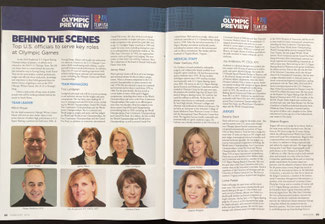 The 2018 Winter Olympics in PyeongChang, South Korea, began on Feb.8th for the U.S. Figure Skating team! KCFSC member and ISU Official, Lorrie Parker, is there and judged the Team Men's Short Program event. A preview of all the officials traveling to the Olympics was featured in the February issue of Skating Magazine.  Be sure to watch the judges during the upcoming Men's events to see if you can spot Lorrie - she'll be the official with the largest cheering section! Congratulations Lorrie - we're proud of you!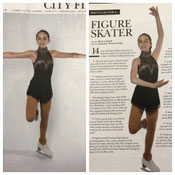 Check out the February issue of 435 Magazine!  KCFSC club member, Sophie Juliana, was featured in their "What It's Like" segment! Just weeks before this photo shoot and interview, Sophie passed the Senior Moves in the Field test, becoming KCFSC's latest gold medalist!  Congrats Sophie!
---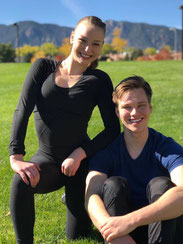 Congratulations to KCFSC member Kristofer Ogren and his partner, Grace Hanns!  Kristofer and Grace placed 3rd in Junior Pairs at the 2018 Midwestern Sectional Championships.  Midwesterns was held in Bloomington, Minnesota, November 15-18.  
By placing in the top 4, Kristofer and Grace have qualified for the 2018 U.S. Figure Skating Championships in San Jose, California!  The competition begins December 29 and runs through January 7.
---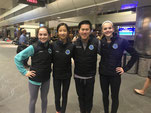 Congratulations to our 2018 Southwestern Regional Championships competitors!  Klaranda Behrens, Annie Jordan, Sophie Juliana, and Kayla Yu, competed in Fort Collins, Colorado, October 11-15, 2017.  We are proud of you all!
Results:
Klaranda Behrens - Senior Ladies - 12th
Annie Jordan - Juvenile Ladies Group C - 9th
Sophie Juliana - Intermediate Ladies Group A - 11th
Kayla Yu - Juvenile Ladies Group A - 14th
---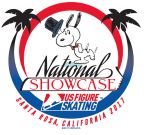 Congratulations Fiona Junger & Grant Huang for qualifying to compete at the 2017 National Showcase in Santa Rosa, California, August 9-13!
Fiona will compete in Intermediate Dramatic Entertainment, Intermediate Light Entertainment, and Intermediate Interpretive.
Grant will compete in Masters Dramatic Entertainment, Master Light Entertainment, and Masters Interpretive. Best of luck next week!
---
KCFSC club members Klaranda Behrens, Ashley Makalous, and Maya Spinello will be competing at the Mid-Continent Classic in Wichita, Kansas, August 11-13. 
Klaranda is competing in Senior Ladies Short Program and Free Skate. Ashley will compete in No Test Free Skate and Light Entertainment. Maya will compete in Pre-Preliminary Free Skate, Spins and Light Entertainment. Good luck skaters!
---
Congratulations to all of our skaters, coaches, and families this year!  We are so proud of all of you and look forward to another great season. We had a great year of achievement and bonding during the 2016-2017 season.  
Not only did we celebrate our 21st Anniversary of Skate KC, but we were able to experience fantastic activities from the Friday Night Club Ice, the Summer Pool Party and Service Project, the Ashley Wagner Meet and Greet, the Fall Hayride, the Sk8 to Elimin8 Cancer event, the Charlie and Meryl Meet and Greet, the Joint Club Holiday Party, and the 2017 U.S. Figure Skating Championships in KC.
The entire Kansas City Skating Community had opportunities to be a part of Nationals whether it be as a competitor, fan, volunteer, sweeper, presenter, and/or skater at opening and closing ceremonies. 
All the while, our members proudly represented the Kansas City Figure Skating Club in competitions nationwide including National Showcase, National Adult Championships, and the 2017 U.S. Figure Skating Championships. To celebrate the national level achievements, banners listing the national medalists will be hung at KCIC this summer!
---
Special recognition goes to:
Volunteer Award (in honor of Charles Wheatley):
Shawndra Beauchamp Turner Spirit:
Sportsmanship Award:

Introductory Level: Caylen Caldwell
Test Level: Jessica Mitchell

Most Improved: 

Introductory Level: Kaelyn Glotzbach
Test Level: Collin Ogren

High Points Award:
Gold Medalist:

Katherine Beech - Senior Moves in the Field
Klaranda Behrens - Senior Freestyle
Rachel Ma - Senior Moves in the Field
Sophie Semaan - Senior Moves in the Field 
---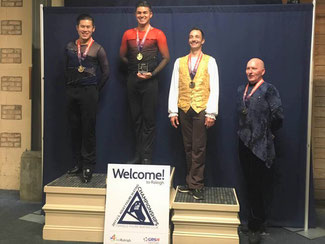 Congratulations to Grant Huang!  Grant won the silver medal at the 2017 Adult National Figure Skating Championships in Championship Master Junior-Senior Men's event!  Grant also won the silver medal in the Masters Dramatic Entertainment I event.  Way to go Grant!
---
Congratulations Kristofer Ogren and his partner, Ainsley Peterson, on winning the Novice Pairs silver medal at the 2017 U.S. Figure Skating National Championships in Kansas City!  Kristofer and Ainsley qualified for the National Championships by winning Novice Pairs at the 2017 Midwestern Sectional Figure Skating Championships, skating their personal best and earning 120.40 points. Congratulations - we are proud of you!